Maths Explained
Bespoke ecommerce system with video tutorials to help with dyscalculia and mathematical learning difficulties
Steve Chinn is a world-renowned Maths professor and expert in dyscalculia, who lectures all over the world on how best to teach maths especially to those with mathematical learning difficulties.
Steve uses carefully designed visual images, matched to the relevant maths vocabulary and concepts in order to enhance understanding. The essence of Steve's teaching is to explain maths from the beginning, developing an understanding and confidence in using numbers and maths.
Video streaming and ecommerce
Steve created a set of video tutorials teaching the fundamentals of key mathematical topics. The videos are aimed at 7+ year olds (including adults) with maths learning difficulties.
Steve briefed us to create an ecommerce website where customers would be able to buy the videos individually or as a group as well as ensure that the videos weren't copied or downloaded.
Our solution was to create an ecommerce based system, where customers log in to view purchased videos, streamed through the website.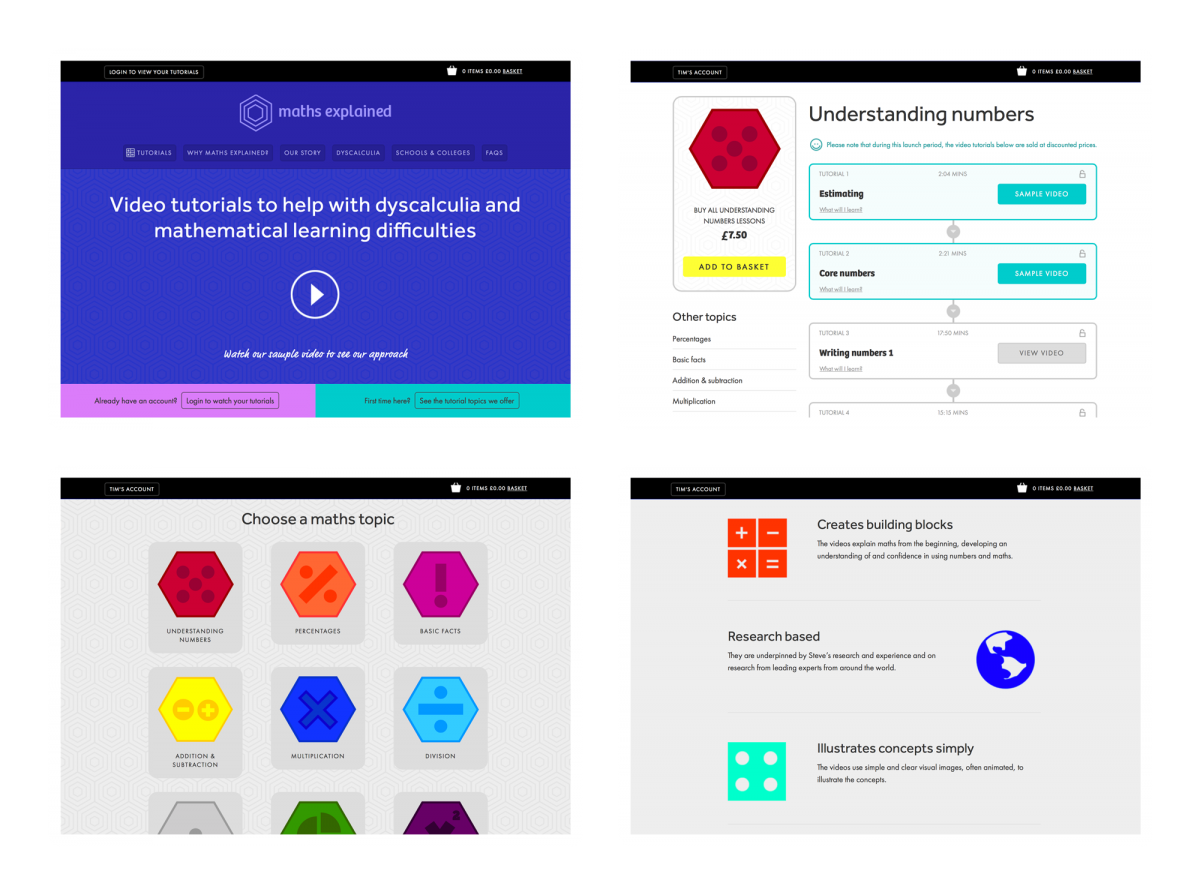 What does maths look like?
When thinking about the design concept we took into account Steve's approach to Maths and the simplicity of building on foundations. As a result the style of the website took on a very 'primary colour' feel. Using strong saturated base colours, geometric icons and topic illustrations, we were able to convey Steve's ethos on Maths teaching.

What we did
User experience
User interface design
Wireframing
Digital strategy
Information architecture
Visual design
Responsive design
Bespoke systems
Ecommerce