Hereford Sixth Form College
Established in 1973, Hereford Sixth Form College is one of the most successful sixth forms in the country.
It has been graded as Outstanding in all aspects of its work by Ofsted and in 2016 was awarded the TES Sixth Form College of the year.
Research
Before beginning any design work, we carried out our initial research process. This included a series of focus groups with all audience members and key stakeholders.
User testing was then undertaken on the current website and other college websites. Tasks for the participants were designed around key information gathered from the previous focus group sessions. The tests allowed us to gain insights into users thought processes and expectations as well as showing us what worked and what didn't in terms of college website usability.
Our research stage was completed onsite over a few days. Being onsite allowed us to become accustomed to the environment and 'feel' of the College. For us this is an important part of understanding the nature and individuality of the college.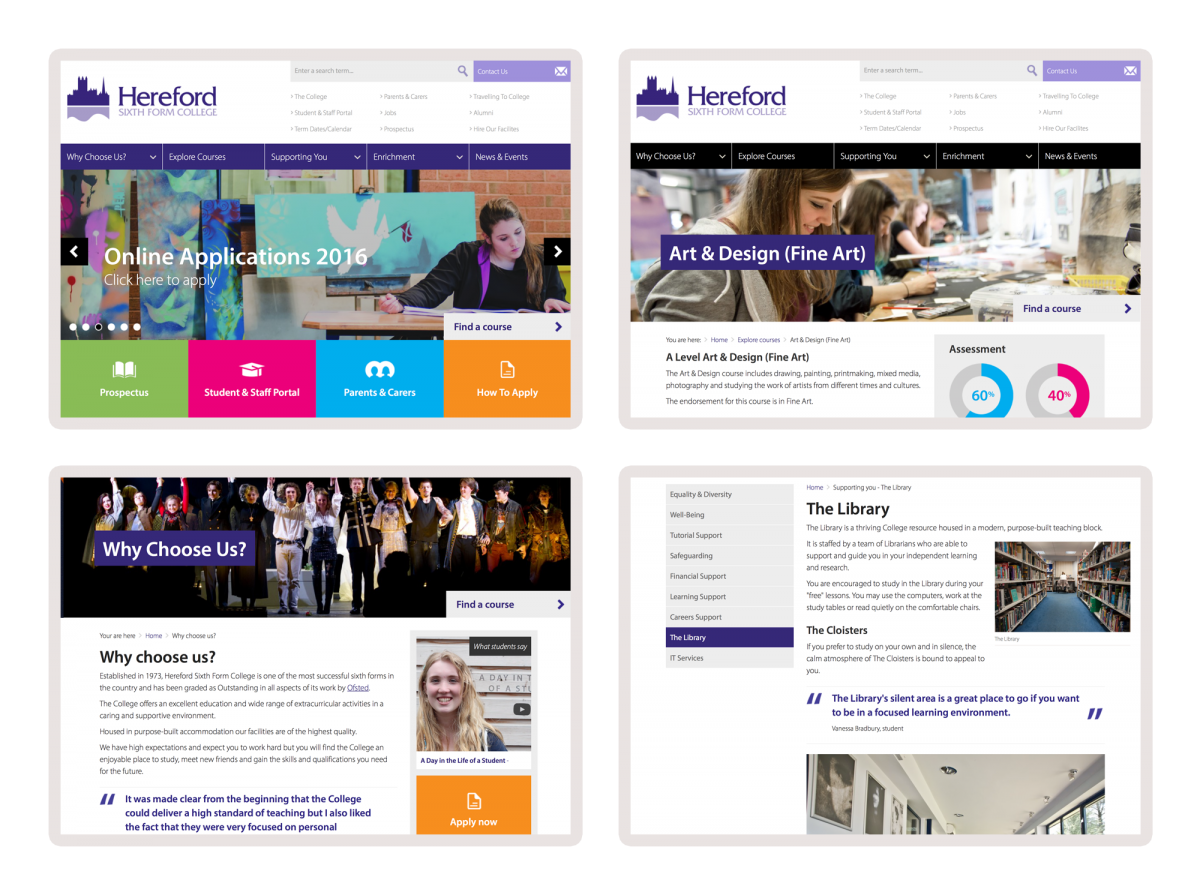 Site specifics
Unlike other colleges we have worked with, Hereford is solely a sixth form college and as such has a very focused audience. This allowed us to simplify and tailor aspects of the site to specifically target the needs of this audience.
The new website aims to put students at the fore with large banner images on every page, student video tours and student stories.
The site also proactively encourages the user to browse around the website by offering related content to pages being viewed. This helps the site feel 'alive' as it serves up dynamic content enriching pages and encouraging interaction.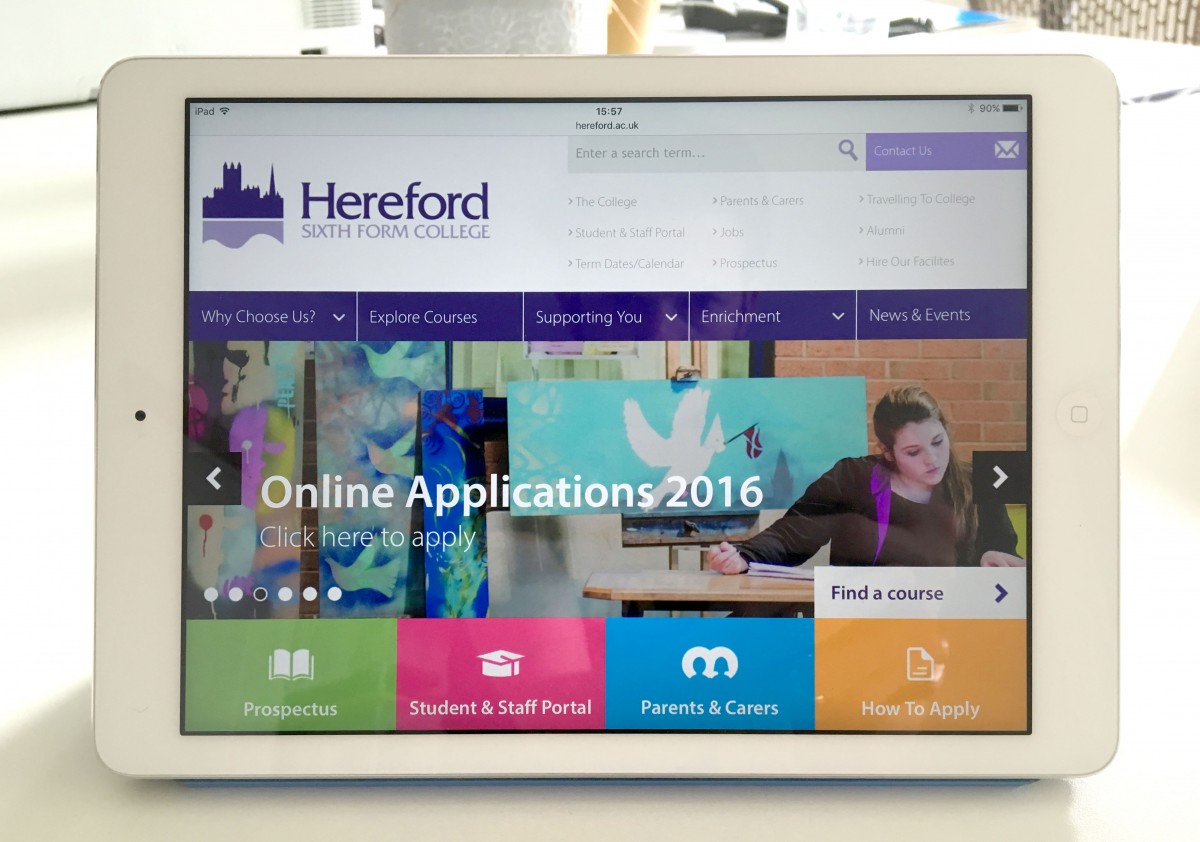 What we did
User experience
User interface design
Wireframing
Usability testing
Digital strategy
Information architecture
Visual design
Responsive design
Website development