NNCO Outreach
The National Networks for Collaborative Outreach (NNCO) scheme aims to encourage more young people into higher education.
The scheme is managed by HEFCE and requires each local network to host a website providing information about outreach activity, and signpost other information to support schools and colleges as they prepare their students for HE.
Initial consultation
We began by working with a number of networks across the South of England to understand how we could support them. In the early stages of the project there were no clear guidelines or requirements for the websites the networks must produce, so we helped develop outline documents to illustrate how a website could support them and give them the ability to connect to their target schools.
We created presentation material, website wireframes and example design mockups and presented these to a number of networks. A website specification quickly grew and through continuing consultation we developed a website system that offers networks a feature-rich and easy-to-update website to promote their activities, resources and to support their engagement with schools and colleges.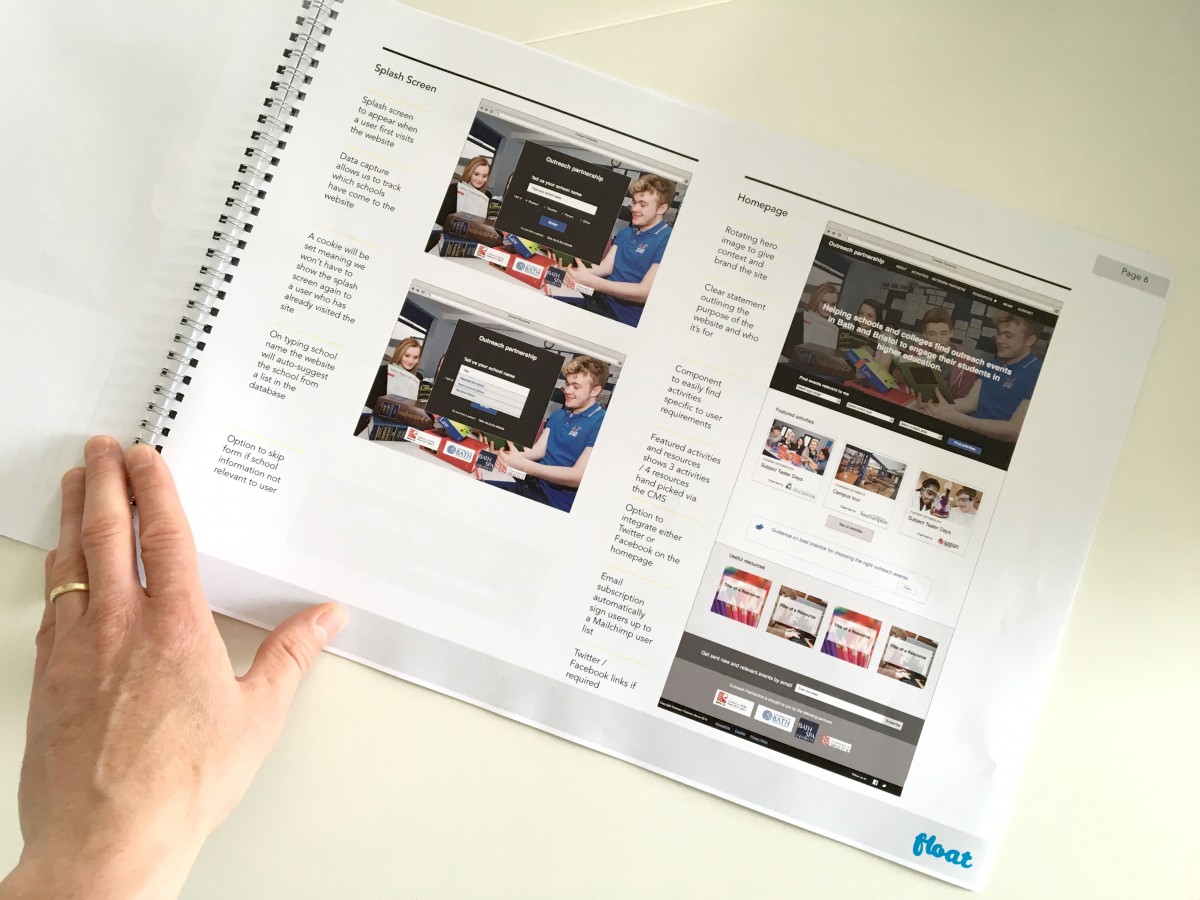 What we've made
The Outreach website system is a centralised system that enables each network to have its own separate website. Whilst the core functionality and features of each website are the same, the websites run independently on their own domain names with each have their own look and feel.
We can offer customisation to individual websites on the system, meaning some networks can choose to have additional features without interrupting the offering of other networks.
I cannot speak highly enough of Tim, Stephen and the rest of the team at Float. They have provided an excellent service and a great product. Their flexible and personal approach has enabled us to develop a product that has evolved over time to meet our ever changing needs. It has been a pleasure to work with the team and I would highly recommend them.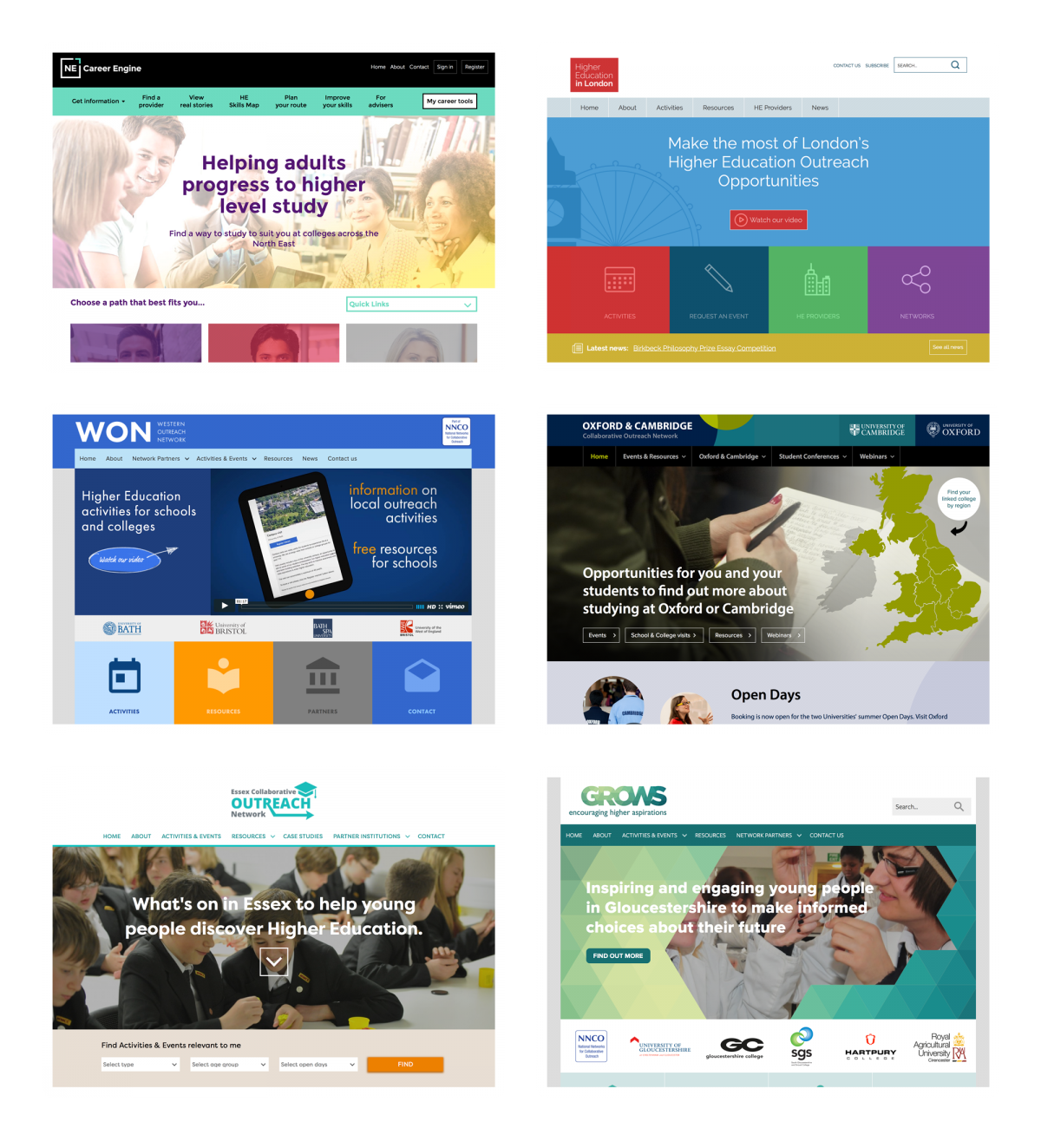 Custom reporting
We create custom monthly usage reports for all networks. We define which metrics each network wishes to track and set up custom tracking code within the websites.
Each network receives a monthly PDF report with an easy to understand overview of their analytics, backed by full and detailed statistics for in-depth analysis.
Who we're working with
Over the course of the project our service has grown and is now being used by 11 regional networks, 2 national networks and 3 additional regional projects.
The level of service has been fantastic throughout. The team at Float has demonstrated a high level of flexibility and adaptability, with no new ideas or changes of direction seeming too much trouble. We are really happy with the end result, and with the level of support we have received at every stage of the development process.
Regional networks
National networks
Additional regional projects
Combined website for the Kent and Medway Progression Federation (KMPF) and Kent and Medway Collaborative Network (KMCNet) (not yet live)
What we did
User experience
User interface design
Wireframing
Digital strategy
Information architecture
Visual design
Responsive design
Bespoke systems
Website development
Statistical analysis
Content Management Systems