Hire on Sight
Hire on Sight aims to improve the online recruitment process by letting employers see and hear from candidates before inviting them for interview.
We were approached by Peter Hodgson towards the end of 2015, who had developed a concept for a new online service that would help both candidates and employers find a suitable match - with as little time wasting as possible.
Peter has had success in the past with previous businesses and was looking to grow something new, from the ground up.
Candidates could create a Living CVTM which would introduce themselves, their experience and personality to employers. This would contain a short video with the candidate talking to camera and could be included with their online job application.
Employers could create a profile with details about their own organisation and include a company video.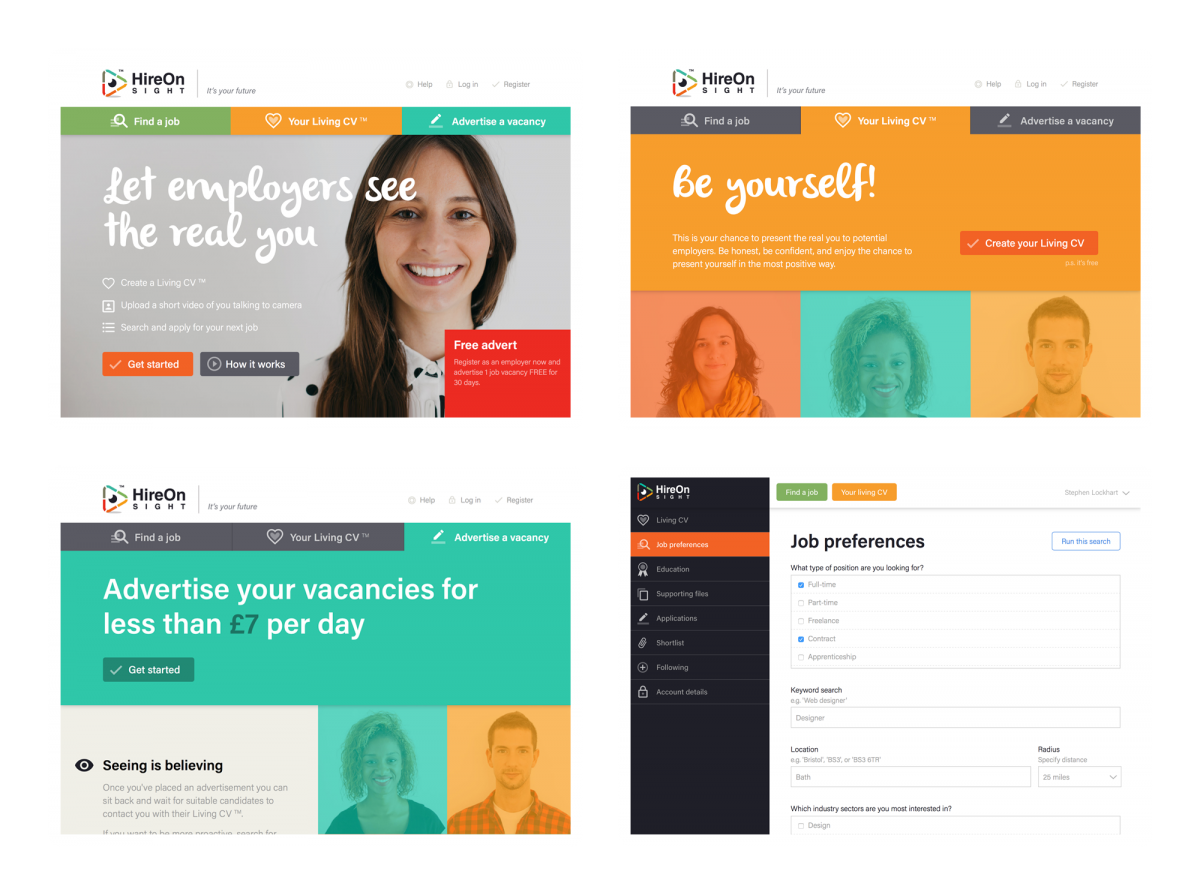 Designing a new service
We started working with Peter and developed a more detailed specification of how the service could work. We developed detailed wireframes outlining all interactions, features and functionality to ensure the service would engage with the two different audience types of candidates and employers.
Whilst a logo for Hire on Sight had already been commissioned, we were starting from a blank canvas with regards to any visual identity or brand. This was exciting as it gave us the freedom to undertake a detailed process to identify and develop the personality of the service. To look at the target audience and create a service that would stand alongside other web-based services that this demographic were already comfortable using.
The existing online recruitment market is very underwhelming with regards to any visual engagement and we saw this as an opportunity to disrupt the sector somewhat. To breathe some life and fresh air and create something memorable and modern.
But the service must also be useful!
What we've made
We have developed a bespoke web service that allows employers to purchase 'vacancy credits' and post jobs. There are various algorithms behind the scenes that perform candidate matching so employers can run searches against their criteria as well as accepting online applications.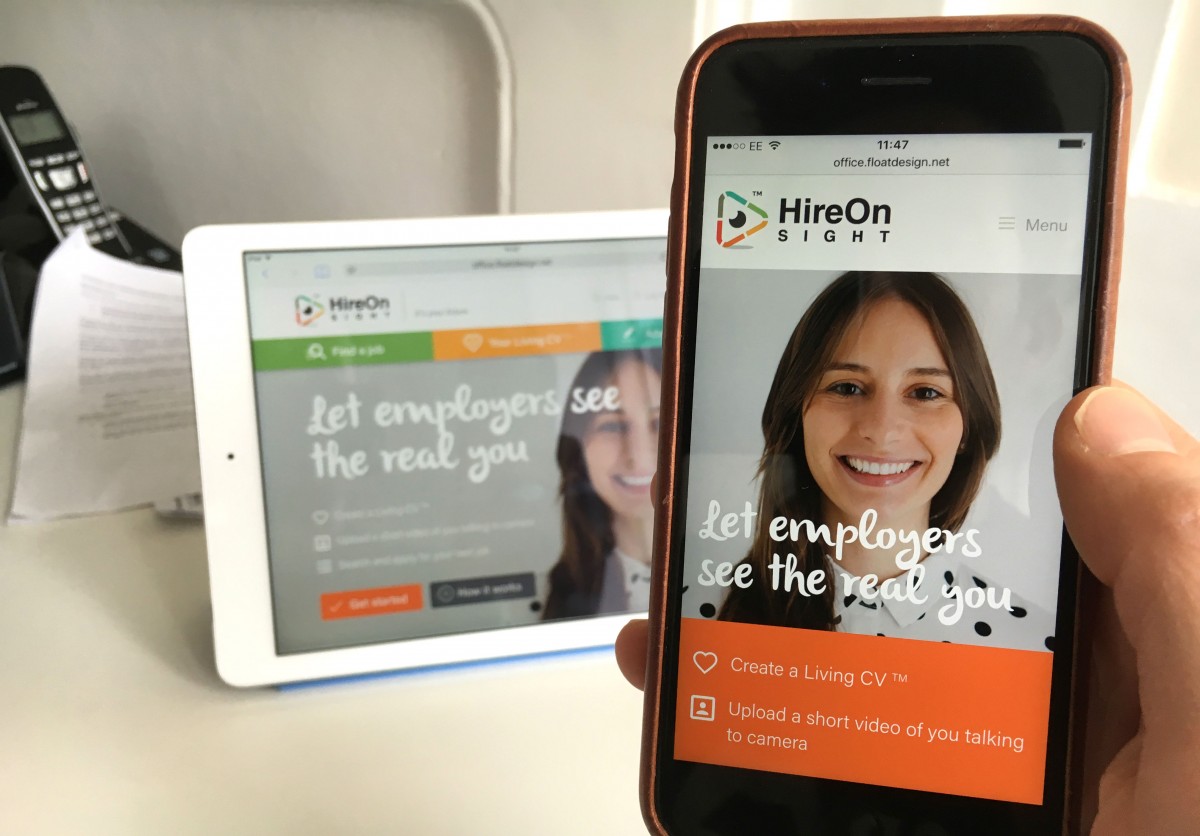 Candidates can register with the service and create a Living CVTM. They can upload a short video, upload their documents and apply online for suitable jobs.
The service is very new and we look forward to watching it grow. And to play a part in shaping its future.
What we did
User experience
User interface design
Wireframing
Information architecture
Visual design
Responsive design
Bespoke systems
Website development