A multi-player Stock Market simulation
Global Investor Simulations specialise in the creation of innovative software for skills development in the education and corporate training sectors.
We first started working with GIS in 2009 on a website redevelopment project to help promote their 'Dealing Room' and 'Trading Floor' business simulations, which were promoted through their 'Stock Market Challenge' website.
Finance Lab
In 2011, GIS's existing simulation game 'Dealing Room' was widely used in schools. Whilst popular, the game was built in ageing technology and GIS wanted to take a huge step forward with a new product that would introduce additional functionality, better game-play, modern technology and work on any device.
We worked closely with Liam and Martin at GIS for over 10 months creating 'Finance Lab', helping develop their initial concept into a real life multi-player game.
We progressed through various stages of paper-based prototypes, interactive wireframes and user testing in schools, through to full launch of the product.
Analysing the stream of news stories that break throughout the game day, teams trade on the stock market to buy and sell shares in fictitious companies and commodities.
Stock prices constantly change based on the trading activity of each team and the impact each breaking news article has on a particular stock.
Graphs update in real time, showing the value of your fund throughout the game day as well as the rise and fall of a company's share price.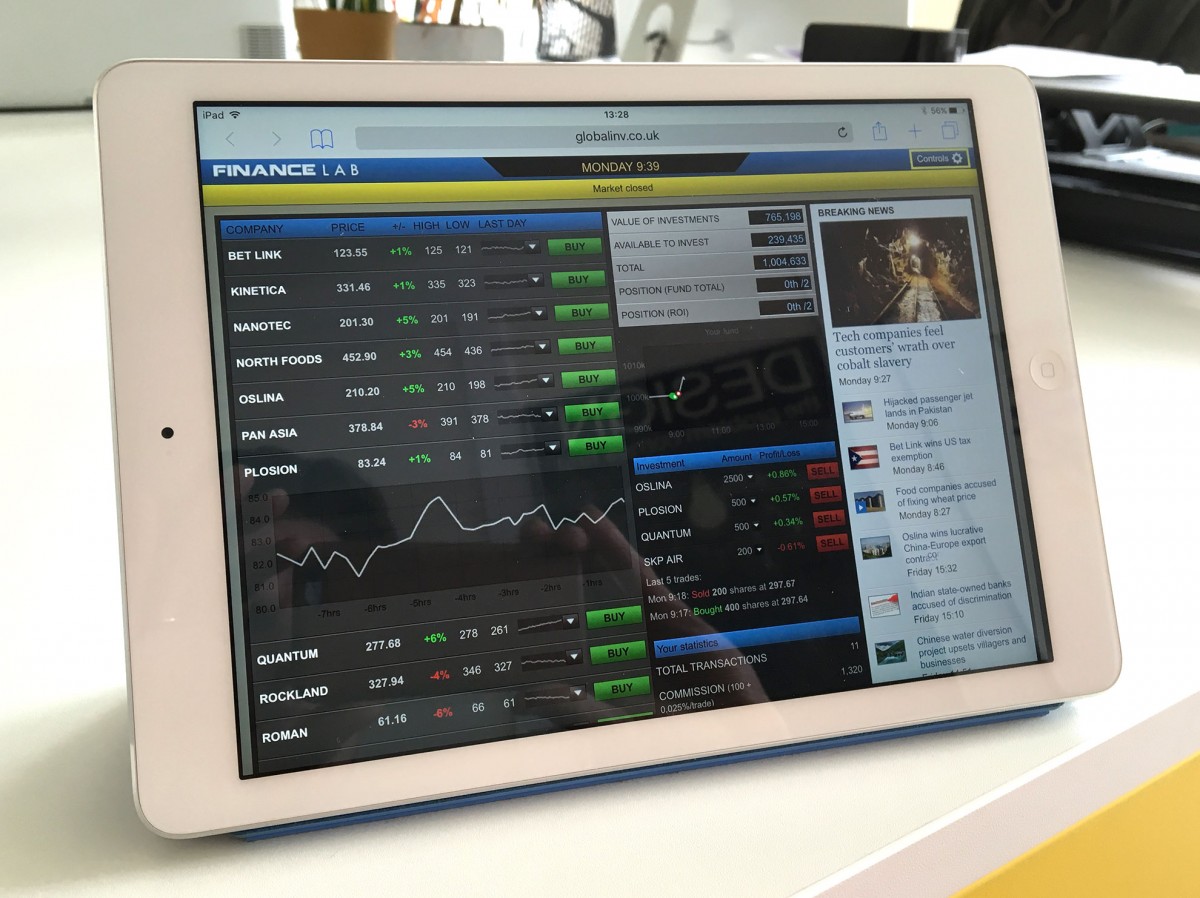 Global Investor
With Finance Lab in use, GIS wanted to re-evaluate how they marketed their different simulations. They took the decision to re-brand their product offering under a single name - Global Investor. And within this product they were to offer their three simulations: Finance Lab, Dealing Room and Trading Floor.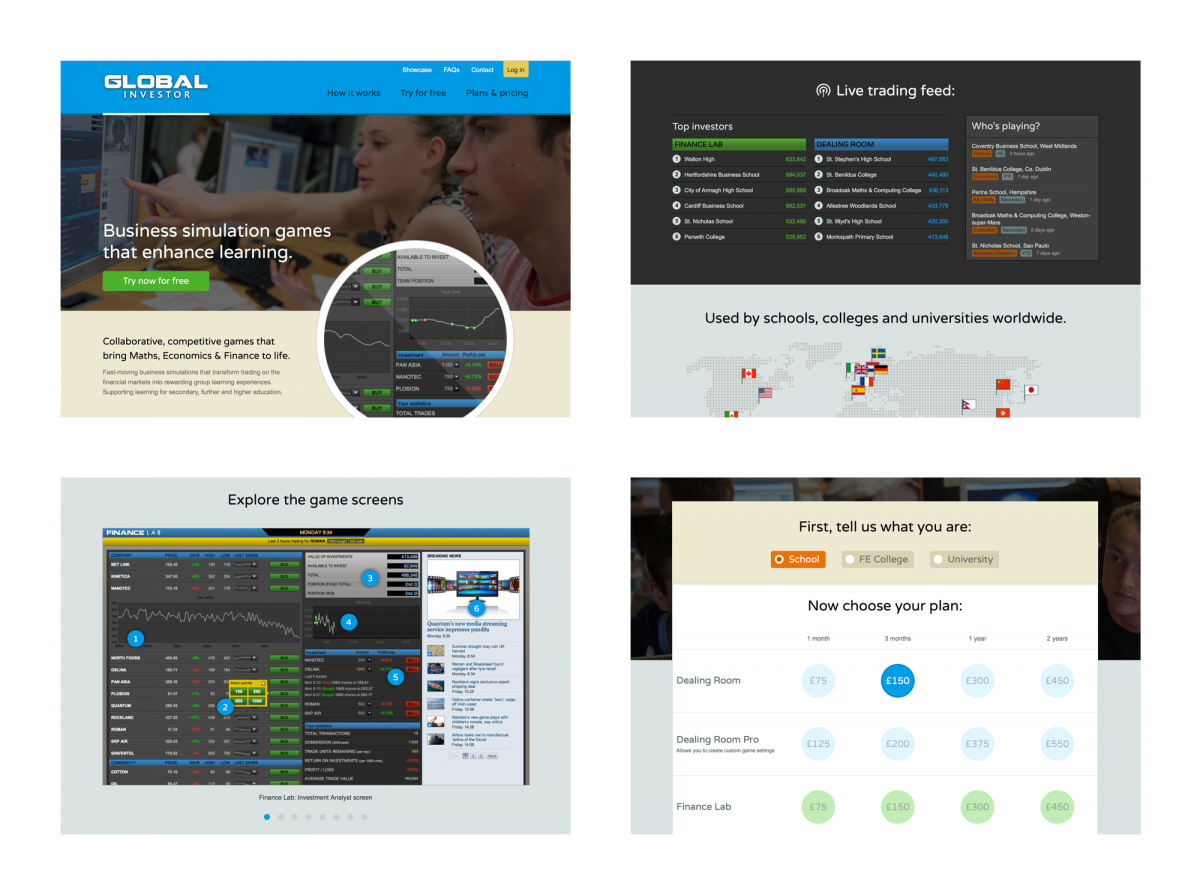 The new website for the Global Investor brand showcases the simulations and offers customers a way to experience the games and try them for free.
Dealing Room
In 2014, GIS took the decision to drop the outdated Dealing Room simulation and asked us to design a new game that would be based on Finance Lab, but appeal to a younger audience.
We extended the functionality already created in the Finance Lab product and designed a new interface to simplify the game screen.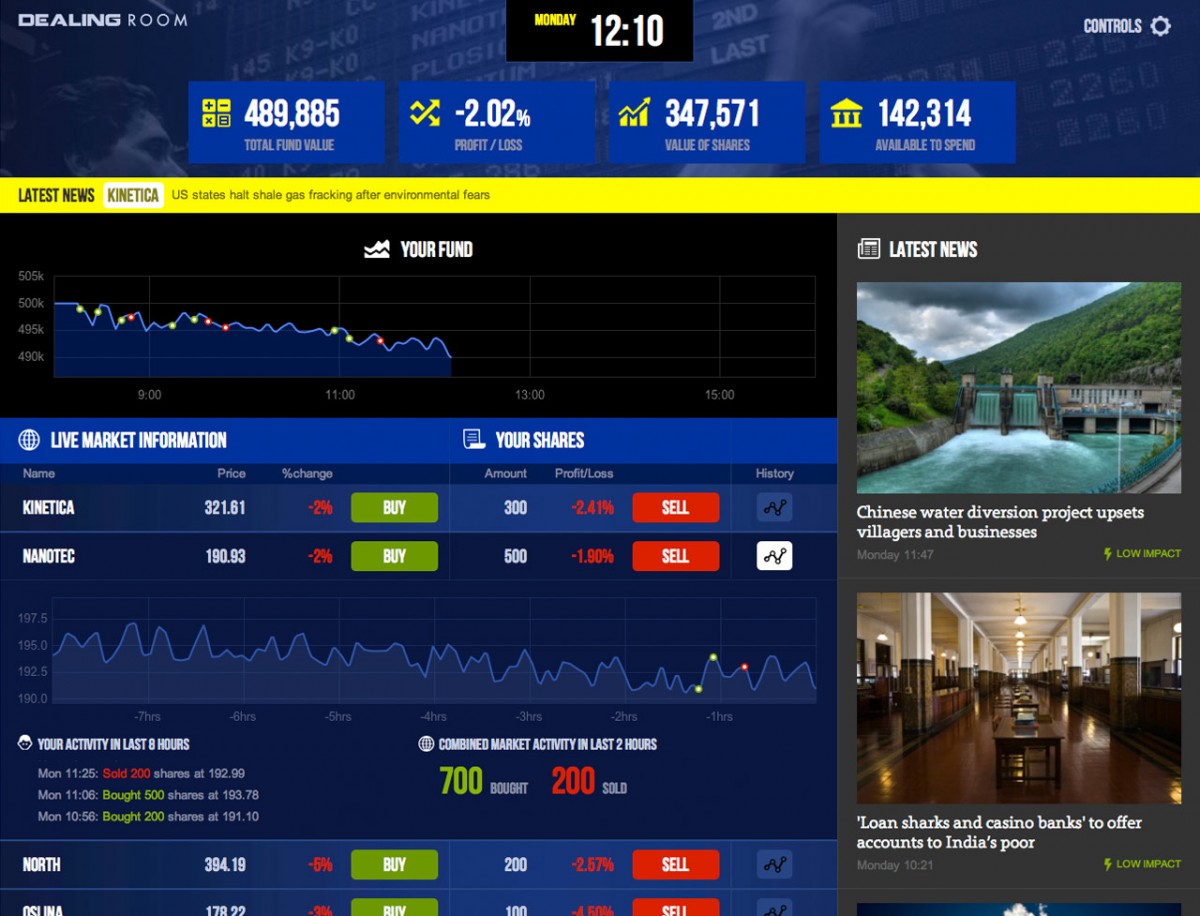 Finance Lab Professional
Many of GIS's customers are Universities and they saw a growing need for a more advanced simulation product. One that included more complex methods of trading and had a higher level of entry.
In 2016, we created a new version of Finance Lab called 'Finance Lab Professional'. This simulation is built on the foundations of the other games, but with extended trading functionality so teams can create market orders, limit (buy and sell) orders and short sales.
This required a newly designed game interface as well as updating the game engine.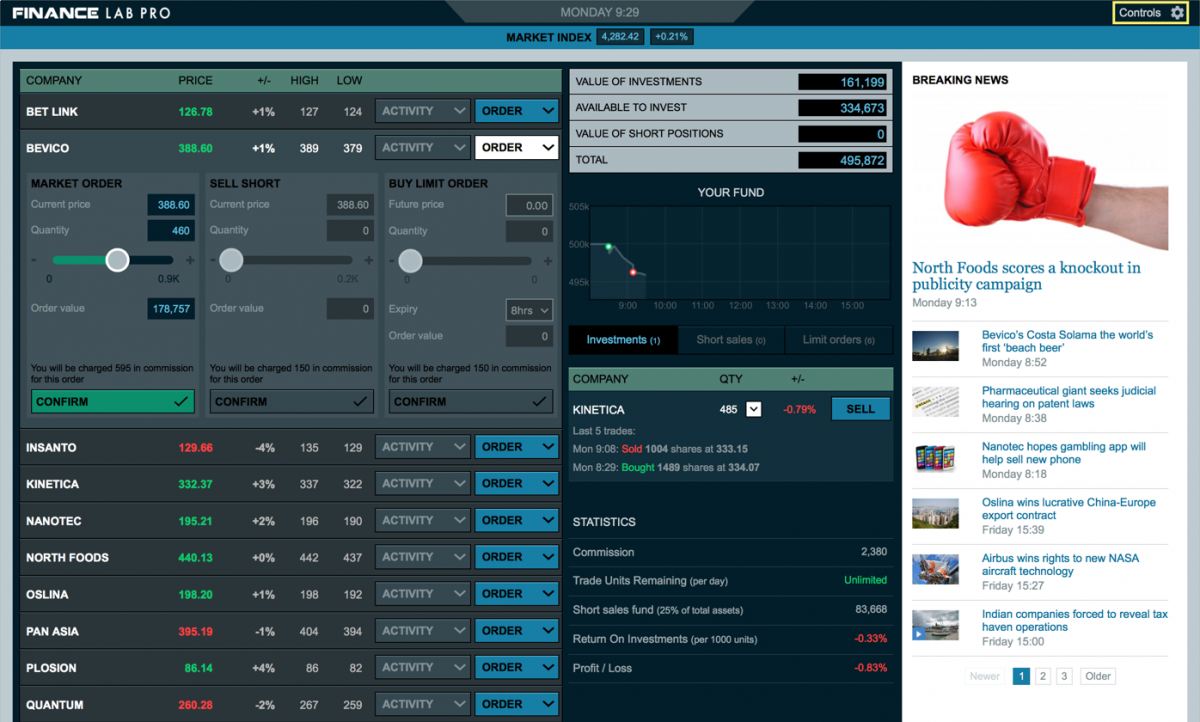 What we did
User experience
User interface design
Interactive prototyping
Wireframing
Usability testing
Digital strategy
Information architecture
Visual design
Responsive design
Bespoke systems
Website development